Webportaal
24/7 overzicht en controle
BELANGRIJKE INFORMATIE
Nieuw webportaal
Gebruikersnaam
Uw oude gebruikersnaam blijft van toepassing. Dit is een e-mailadres. Wilt u uw gebruikersnaam veranderen? Contacteer dan onze klantenservice. De contactgegevens vindt u onderaan de pagina.
Wachtwoord
Omwille van veiligheidsoverwegingen is het nodig om een nieuw wachtwoord aan te vragen. Dit kunt u doen door bij uw eerste log-in in de nieuwe portal uw gebruikersnaam in te vullen en op "uw wachtwoord vergeten?" te klikken. Uw nieuwe wachtwoord wordt automatisch naar het e-mailadres van uw gebruikersnaam gemaild.
Internet browsers
Voor een optimale gebruikerservaring gebruikt u de browsers Google Chrome, Microsoft Edge of Safari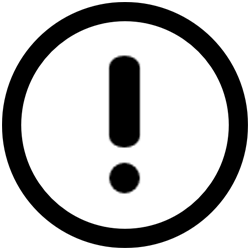 Het webportaal is tijdelijk niet bereikbaar door een technisch probleem tot maandagochtend. We werken er hard aan om dit te verhelpen. Excuses voor het ongemak.
Voor het blokkeren van kaarten bel het nummer onderaan de pagina (24/7 bereikbaar).
Log in
Nieuw in het webportaal
Visuele informatie over kaarten, limieten, transacties en facturen door middel van beschikbare dashboards en rapporten
Eenvoudig kaarten aanmaken in 4 heldere stappen in de kaartmodule
Op een eenvoudige manier meerdere kaarten tegelijk aanmaken (dit kon voorheen alleen per kaart)
'Help' gedeelte met FAQ's over het nieuwe portaal, handige documenten (hoe de invoice te lezen, veilig gebruik van de tankpas, etc.) en de mogelijkheid om een vraag te stellen aan de klantenservice middels het webformulier
Nieuwe frisse uitstraling
Wij wensen u veel gebruiksplezier in het nieuwe webportaal!
Met vriendelijke groet,
Het GO tankpas team
Portail Web
Vue d'ensemble et contrôle 24h/24 et 7j/7
INFORMATIONS IMPORTANTES
NOUVEAU PORTAIL WEB
Nom d'utilisateur
Votre ancien nom d'utilisateur reste valable. Il s'agit toujours d'une adresse e-mail. Veuillez-vous changer votre nom d'utilisateur? Contactez notre Service Clients. Vous trouvez les coordonnées au bas de la page.
Mot de passe
En raison de considérations sécuritaires un nouveau mot de passe est necessaire. La première fois que vous vous connectez, veuillez cliquer sur 'mot de passe oublié' pour définir un nouveau mot de passe. Le nouveau mot de passe sera envoyé automatiquement à l'adresse e-mail du nom d'utilisateur.
Navigateurs Internet
Pour une expérience utilisateur optimale, utilisez les navigateurs Google Chrome, Microsoft Edge ou Apple Safari.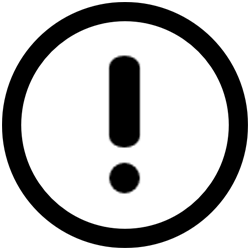 Le portail Web est temporairement indisponible en raison d'un problème technique jusqu'à lundi matin. Nous nous excusons pour le dérangement.
Pour bloquer les cartes, vous pouvez appeler à:

Belgique:
+32 (0)78 - 153 171 (joignable 24h/24 et 7j/7)

Luxembourg:
+352 (0)496 191 60 (joignable 24h/24 et 7j/7)

Se connecter
Nouveau sur le portail Web
Informations visuelles sur les cartes, les limites, les transactions et les factures grâce aux tableaux de bord et aux rapports disponibles
Création facile de cartes en 4 étapes claires dans le module des cartes
Possibilité de créer facilement plusieurs cartes simultanément (auparavant, cela était seulement possible pour une carte)
Rubrique « Aide » avec FAQ sur le nouveau portail, des documents pratiques (comment lire la facture, utilisation sécurisée de la carte carburant, etc.) et la possibilité de poser une question au Service clientèle en utilisant le formulaire Web
Nouvelle apparence dynamique
Nous vous souhaitons beaucoup de plaisir sur le nouveau portail Web !
Cordialement,
L'équipe Carte carburant GO
Web portal
24/7 online mobility management
IMPORTANT INFORMATION
NEW WEB PORTAL
User name
Your old username is still valid. This is an email address. If you want to change your username please contact our Customer Service. You find the contact information at the bottom of the page.
Password
For safety reasons we kindly ask you to create a new password. You can do this the first time you log-in in the new portal by filling in your username, click "I forget my password" and follow the instructions. The new password will be send to the e-mail address linked to the username.
Internet browsers
For an optimal user experience, use the browsers Google Chrome, Microsoft Edge or Safari.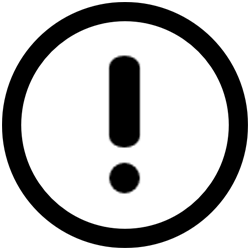 The web portal is temporarily unavailable due to a technical problem until Monday morning. We are working hard to solve this issue. Sorry for the inconvenience.
To block cards, please call the number at the bottom of the page (available 24/7).
Log in
New in the Web portal
Visual information on cards, limits, transactions and invoices by means of available dashboards and reports
Easy creation of cards in 4 simple steps in the card module
Simplified way to create multiple cards at the same time (previously this was only possible per card)
'Help' section with FAQ's about the new portal, useful documents (how to read the invoice, safe usage of the fuel card, etc.) and the possibility to ask your question to our customer service via the webform
New dynamic look
We hope you enjoy our new web portal!
With kind regards,
GO fuel card team